Surfing at Strands Beach
Strands Beach surf break sits in a small cove between the point of the headland and Salt Creek Beach. This is what true bliss looks like: perfect waves, stunning views from the beach and the water and friendly locals willing to share expert insights for navigating this break. To get to Strands, park at the top of the bluff (for free!) in the Strands Vista Park parking lot. From there, head down the stairways to the wide-open beach where you can paddle out with the locals or spend a great day relaxing in the sand.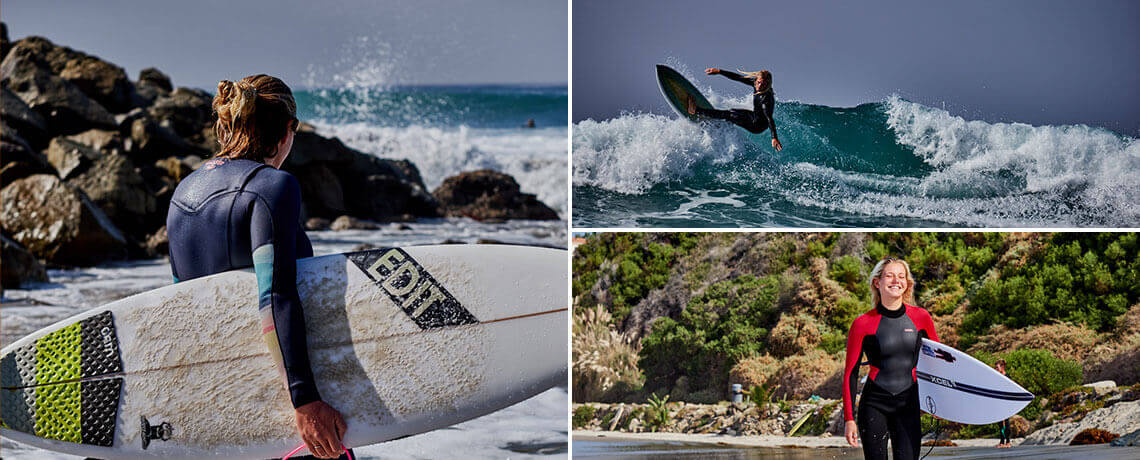 Surfing at Salt Creek
The Salt Creek surf spot lives on the northern edge of Dana Point. It's not for the faint of heart. Salt Creek is where the experts go to get barreled. The waves roll in along a rocky point and a sandy beach you might recognize from surf magazines.
That said, it's considered an awesome spot for local and visiting surfers alike. Even boogie boarders head out to enjoy the bigger waves. The Salt Creek break will test your skills while still maintaining the chill surf town vibes you can enjoy offshore.
You can access the Salt Creek surf break from the Pacific Coast Highway and Ritz Carlton Drive. There's a metered parking lot where you can leave your inhibitions and paddle out.